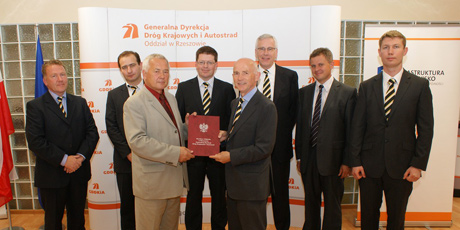 A4 Kryz - Debica Motorway (Poland)
Description: SIAC Civil Engineering (Ireland) signed the group's largest ever contract in July 2010. The 35 kilometer motorway from Kryz (Tarnow) to Debica in Poland is valued at about 1.4 billion Zloty (or approximately 356M Euros) and is scheduled to be completed in 24 months. SIAC will build the motorway in a 50:50 joint ventureship with Polish contractor, PBG S.A.
Description:
35 kilometers of green field motorway
28 bridge structures
Bridge over river Wisloka at about 1.4 kms long
1.835 million cubic meters of excavation
4.96 million cubic meters import requirement
1.155 million square meters of blacktop surface area.

28 residents will be displaced.


Music: Ignacy Paderewski, Opus 16
Dennis Benarz, Chicagoland USA 2011