The Spuscizna Group

In North America and Europe
The Spuscizna Group came into existance in 2001 quite unexpectedly. It was the result of a couple of alert family history researchers who observed the construction of an unofficial parish website for Straszecin Parish and volunteered to help. Over the years, the endeavor has grown and volunteers have come and gone but the core members and the concept have remained pretty much the same. We believe that our heritage and our family histories are our birthrights. They cannot be copyrighted, they cannot be owned, and they should not be bought and sold. Such information should be shared freely. It belongs to all of us. It is our legacy.
Our co-editors and some of our collaborators:
| | |
| --- | --- |
| Karen Wisniewski in Detroit | Dennis Benarz in Chicago |
| | |
| --- | --- |
| Nancy, Virginia, Karen, and Bernadette in Detroit | |
<!!!!-----------------------THE PHOTO COLLAGE TEXT---------------------!!!!>
We all live far away in different lands, with different occupations, often with strange sounding names, but we all share one thing in common. We all think of the villages in Debica County as
dom -
home.
<!!!!----------------------FOOTER STUFF----------------!!!!>
Photos by Marek, Robert, Grace, Karen, and Dennis.
Music: The Clarinet Polka
Karen Wisniewski & Dennis Benarz, 2003
Teresa, Mieczyslaw, and Maria Krzemien, 1964
Nancy Dolkowski & Karen Wisniewski
2003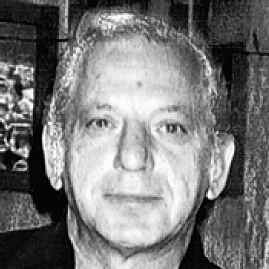 Gene Mikrut, 2008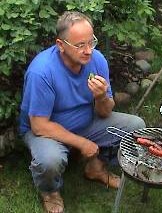 Jan Olko, 2005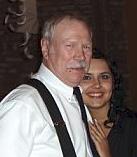 Dick Slowik, 2008

Franciszek Bieniasz, 2002
<!!!!-------------------UPPER BANNER--------------------!!!!>
<!!!!--------------------LOWER BANNER---------------------!!!!>