HISTORICAL MAPS
Sierpc County
Plock Province
1902
Rypin County
Plock Province
1902
Mlawa County
Plock Province
1902
Ciechanow County
Plock Province
1902
Makow County
Lomza Province
1902
Ostroleka County
Lomza Province
1902
Map: Plock and Lomza Provinces in 1902
Ciechanow: Map coordinates 5253 x 2037, 46.6 miles NNW of Warsaw
Makow: 5252 x 2106, 42.8 miles N of Warsaw, 20.2 miles E of Ciechanow
Ostroleka: 5305 x 2134, 62.2 miles NNE of Warsaw, 41.8 miles ENE of Ciechanow

<!!!!-----------------------MAZOVIA PARISH INDEX--------------!!!!>

INDEX OF OLD MAZOVIAN PARISHES
A noncomprehensive but representative list of the old Catholic parishes in northern Mazovia.
Unofficial parish websites produced and maintained by the Spuscizna Group.
<!!!!-------------CONTEMPORARY MAPS---------------!!!!>

CONTEMPORARY MAPS

Mlawa
2004


Churches of Interest:
Mlawa - Sw. Trojcy (Holy Trinity), Stary Rynek, founded 1477
Mlawa - Sw. Wawrzyniec, founded before 1786

Note: The District Archives are on Ulica Narutowicza in Mlawa.
Records available there: Click here

Ciechanow
2 Maps
2004
Ciechanow
Street Map
2002
Chotum &
Pawlowko
2004
Trzcianka
2004
.
Slownik
Geograficzny
1895

Parishes of interest:
Chotum: p.w. Matki Boskiej Czestochowskiej
Lekowo: Sw. Stanislawa BM, Lekowo 8, 06-461 Regimin
Sulerzyz: Sw. Mikolaja Bpa.


Makow (2 maps)
2004


Parishes of Interest:
Ploniawy: Sw. Stanislawa BM (Przemienienia Panskiego)
Krasnosielc: Sw. Jana Kantego

Ostroleka
2 Maps
2004
Ostroleka
Street Map
2002
Nowe Kurpiewskie
2004
.
Kurpie Dworskie
2004
.
Szwendrowy Most
2004
.
Parish of interest:
Ostroleka: Nawiedzenia NMP, ul. Szwedzka 2, 07-410 Ostroleka
Parish webpage by the Diocese of Lomza: click here
Photo galleries of Ostroleka: click here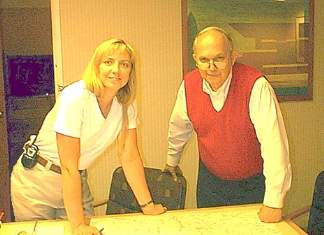 Karen Wisniewski and Dennis Benarz
planning the Northern Campaign of the Mazovia Project.

.

CLICK for Unoffical Parish Websites


<!!!!-----------------MOTOWNWIZ-CARD-PGSA--------------------!!!!>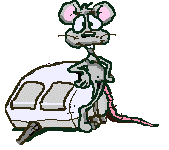 All of the Spuscizna websites, webpages, maps, and research are provided completely by volunteers. We charge no fees and we incur limited expenses.
Our cornerstone is sharing. This is family history research the way it should be - free of charge. That's our inherited cordial Polish hospitality.


Dennis Benarz, Chicagoland USA 2004-2006
E-mail: bieniasz@fastmail.fm